Our Commitment to Sustainability
As one of Malaysia's leading urban property and infrastructure developers, we recognise the responsibility we shoulder in building the nation's economy, delivering added value to society and mitigating the impact of our business activities on the natural environment
We have progressively translated our vision for sustainable growth into initiatives that are embedded in the business' strategy. With the formulation of our Sustainability Roadmap 2020-2024, we aspire in moving beyond ESG to deliver enhanced long-term returns for our clients.

MRCB Sustainability Roadmap
We recognise the impacts that Climate Change has on our business operations as well as stakeholders. We have made progress on a more robust reporting on our carbon and eco-efficiency (i.e., energy, water, and waste) footprint, set targets for reduction, and developed a Climate Change statement acknowledging the Principles of the Climate Governance Initiative (CGI).

We are also working to adopt the Task Force for Climate Financial Disclosures (TCFD) as recommended by Bursa Malaysia by focusing on four key areas: (i) climate strategy, (ii) governance, (iii) risk and (iv) metrics and targets. We are committed in becoming a carbon neutral company by 2040.
Sustainability Roadmap: Key Sustainability Focus Areas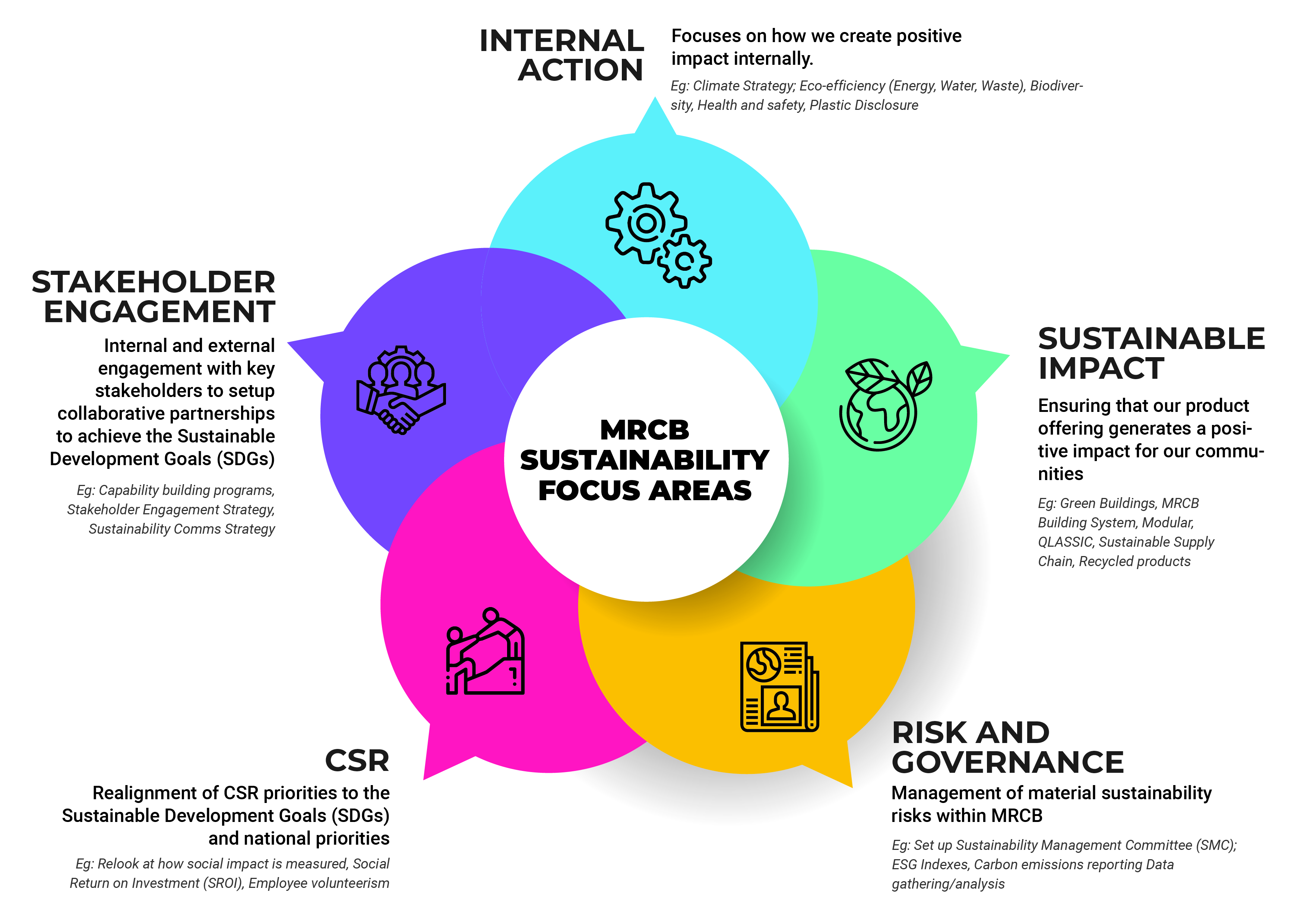 MRCB Building System
We are optimistic in driving green design and construction of cities and buildings from a niche into the mainstream. We aspire to become an active contributor by engaging the broader ecosystem to infuse innovation by sourcing environmental-friendly and high-performance materials.

MRCB Building System (MBS) combines the latest innovation in construction and engineering, allowing 90% of projects to be constructed offsite, then transported and installed into position at site. Controlled production environment and efficient design leads to higher quality products approach, streamlined processes and effective inventory management throughout our value chain.

The condensed construction timeline of MBS will not only reduce environmental and societal impacts, but also present a viable approach towards housing affordability and redevelopment of urban brownfield locations.
Adhering to Global Standards
MRCB is a constituent of the FTSE4Good Index. This index series encompasses companies that adhere to environmental, social and governance (ESG) criteria that are administered by the Financial Times Stock Exchange - Russell Group (FTSE).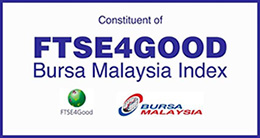 Yayasan MRCB
The MRCB Foundation is focused on areas relating to children and the underprivileged, striving to identify programmes that will improve their quality of life.
For further information and enquiries, please contact us at:
Find Out More About Us
Have a question you need answered? Feel free to contact us here.